November 7-11th is National School Psychology week! School psychologists provide support to students as well as collaborate with teachers and administrators to provide classroom support strategies & more. Please join us in thanking our school psychologists Jane Howell, Carissa Wissman, & Courtney Aguilera for all they do for our students. With you we #thrivein375!

Don't forget--Daylight Savings Time ends THIS SUNDAY! We can't wait to see you Monday morning :) 💛 💙 #thrivein375

Fans may purchase their tickets in advance or pay cash at the gate for the 4A Regional Football Game on November 4th between Circle and Coffeyville. Tickets are $8 for adults and $6 for K-12 Students.​ Game time is scheduled for 7 PM. A decision will be made Thursday in regards to the start time being moved up to 6 PM.​ Purchase tickets here:
https://gofan.co/app/events/76
...

Don't forget--there will be NO SCHOOL this Friday, November 4th! Make sure to keep up with what's going on with our USD 375 calendars, located at:
https://www.usd375.org/page/calendars
#thrivein375



Get ready for Circle High School Volleyball Game Day! CHS will host the Sub-State Tournament on Saturday, October 22nd. Gates open at 12 pm, with the first match at 1 pm. Guests may purchase tickets at the gate or at the link below. #thrivein375 #rollbirds
https://gofan.co/app/events/740960?schoolId=KS25115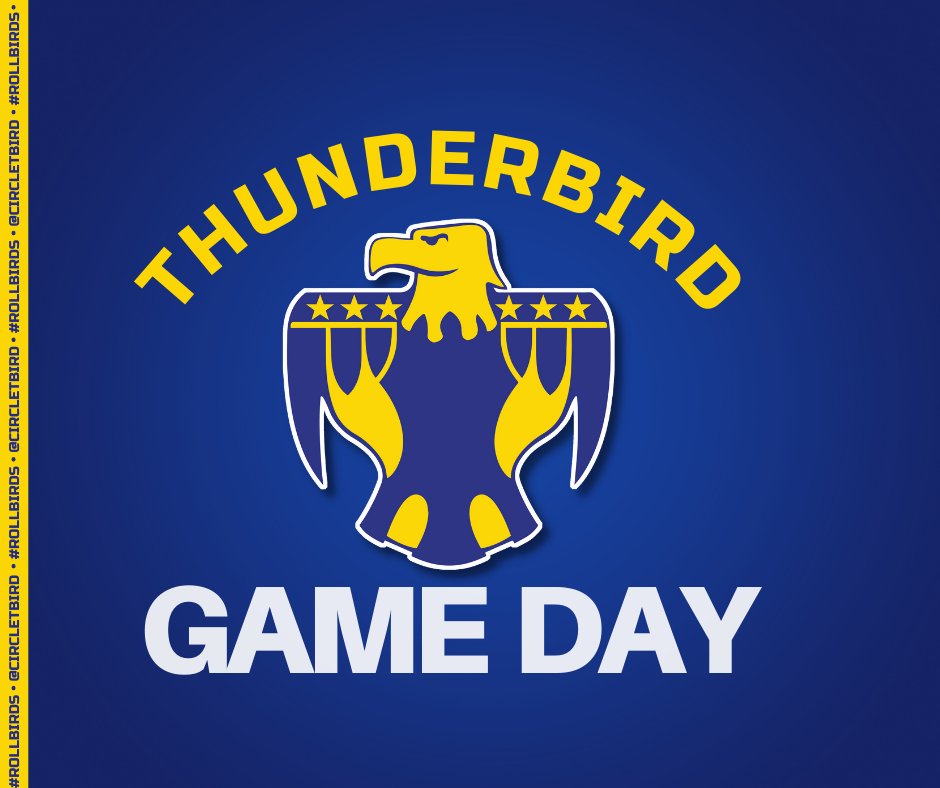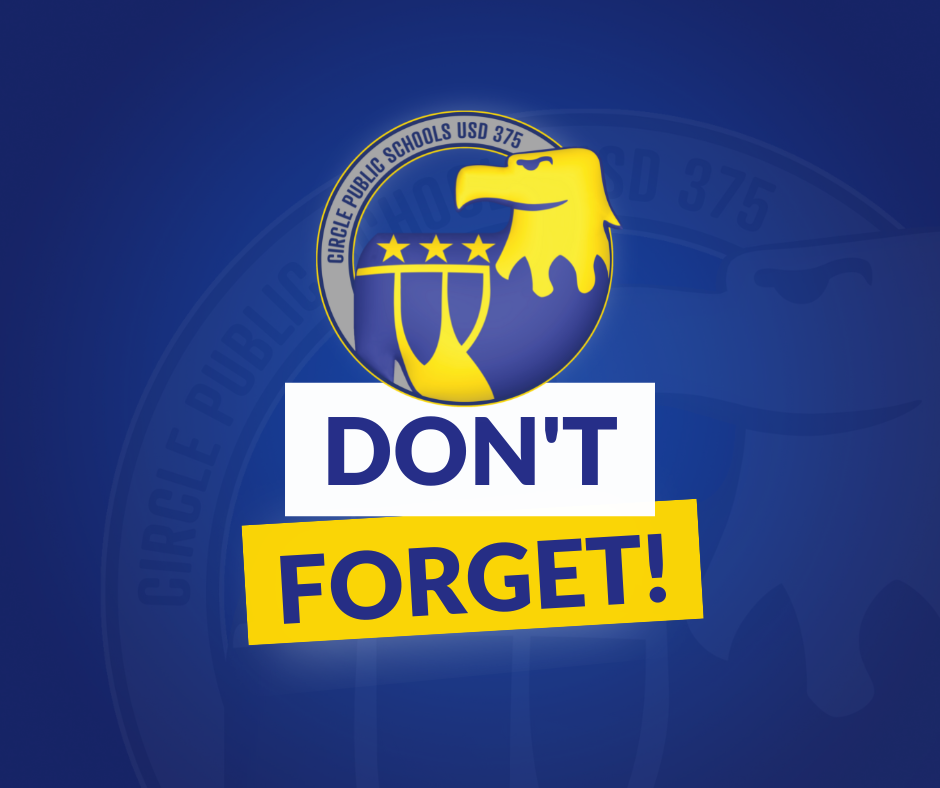 Join us in thanking our Circle Public Schools leadership who guide our district: Mr. Don Potter, Superintendent; Mr. Michael Janzen, Assistant Superintendent; Mrs. Misty Gawith, Circle Oil Hill Principal; Mrs. Dawn Dodd, Circle Towanda Principal; Mr. Rob Leis, Circle Benton Principal; Mr. Dustin Razey, Circle Greenwich Principal; Mr. Tony Houlguin, Circle Middle School Principal; Mr. John Bumm, Circle Middle School Assistant Principal; Mr. Matthew Carroll, Circle High School Principal; Mr. Aaron Leichen, Circle High School Assistant Principal; Thank you for leading us all to Thrive in 375! #thrivein375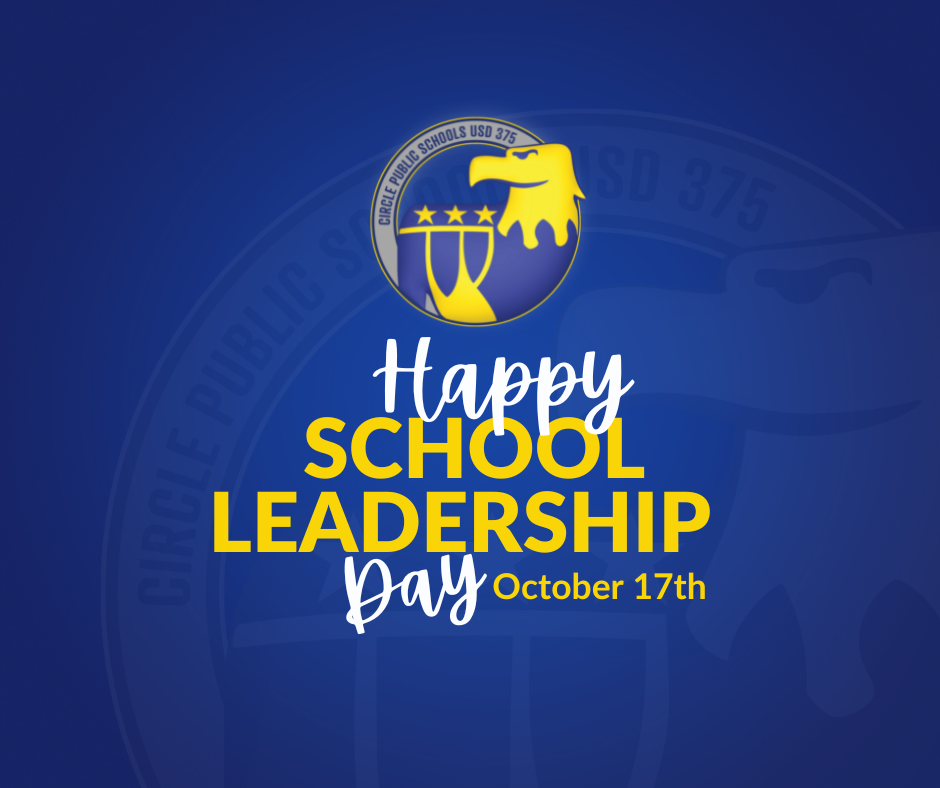 Tonight's Board of Education Meeting begins at 6:00 PM at the Circle District Office. View the agenda at:
https://5il.co/1j1i0
#thrivein375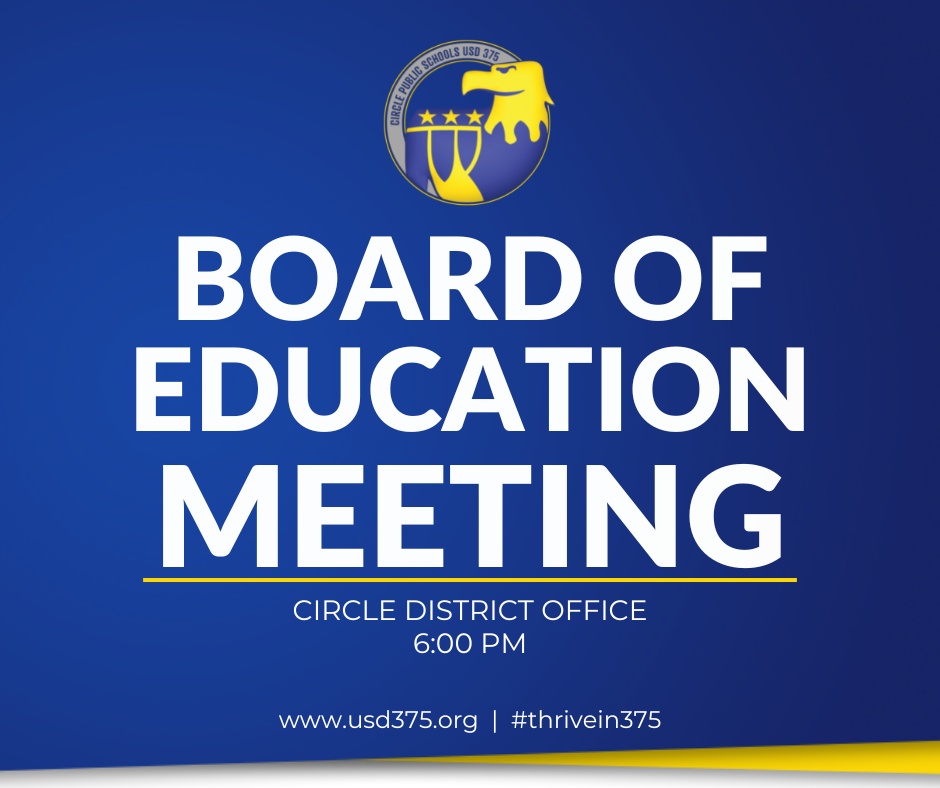 Don't forget there will be no school for students this Monday, October 10th for teacher professional development. Enjoy your weekend, Thunderbirds! #thrivein375 View our district calendar to keep up with what's happening!
https://www.usd375.org/page/calendars

October 2nd is National Custodian Appreciation day! Join us in thanking our Thunderbird custodial staff for making us sparkle & shine! #thrivein375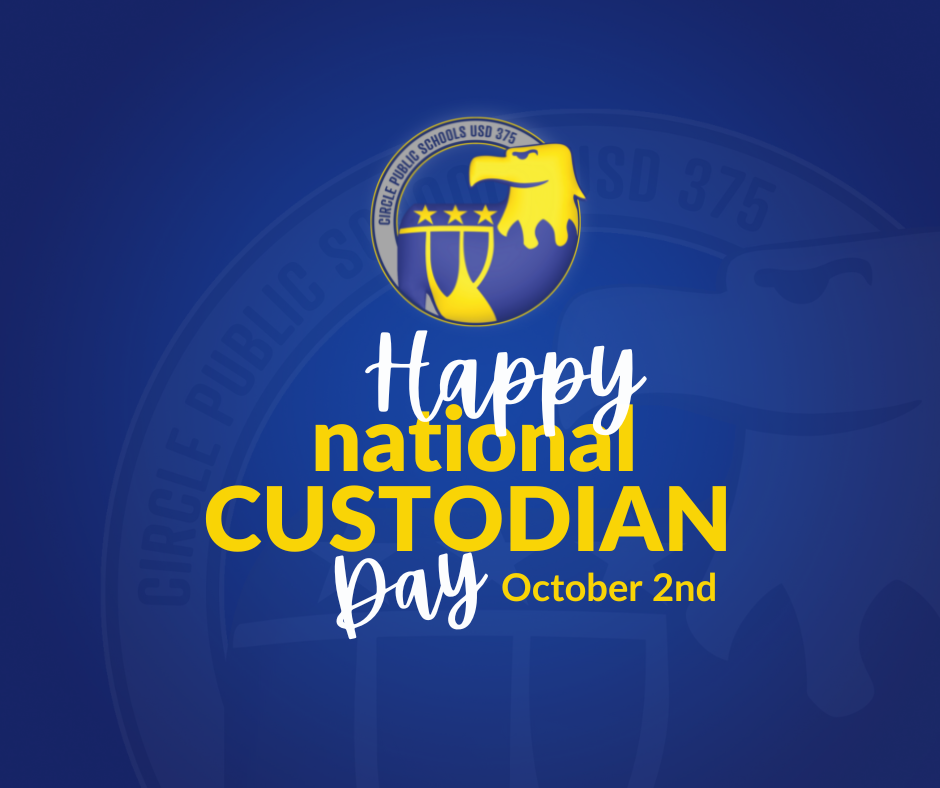 All schools will release at 1:00 pm tomorrow for the homecoming parade. We hope to see all of our Thunderbirds there! Find all of your parade information here:
https://www.usd375.org/article/839020
#thrivein375

The Circle Booster Club 7th Annual Steak Feed is right around the corner! We love all of our supporters, but the most important are the volunteers who make it all possible. Please consider signing up to help with setup, serving, and cleanup on Friday, Oct 7th. Sign up link below with more details. Event time is 4:30pm-6:45pm.
https://www.signupgenius.com/go/805054AA4A72CA57-steak2

September 20th is National IT Professional Appreciation Day! Join us in telling Scott, Chad, Patrick, & Carla "thank you" for all you do to keep Circle schools connected!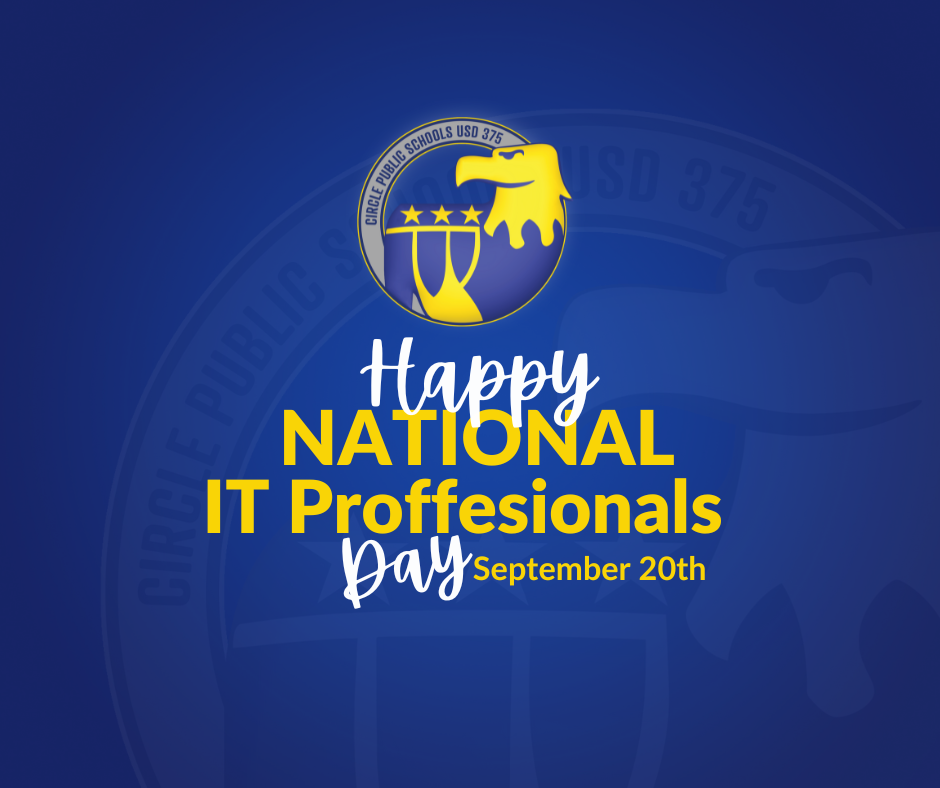 Don't forget! There is no school this Friday, September 23rd for professional development. #thrivein375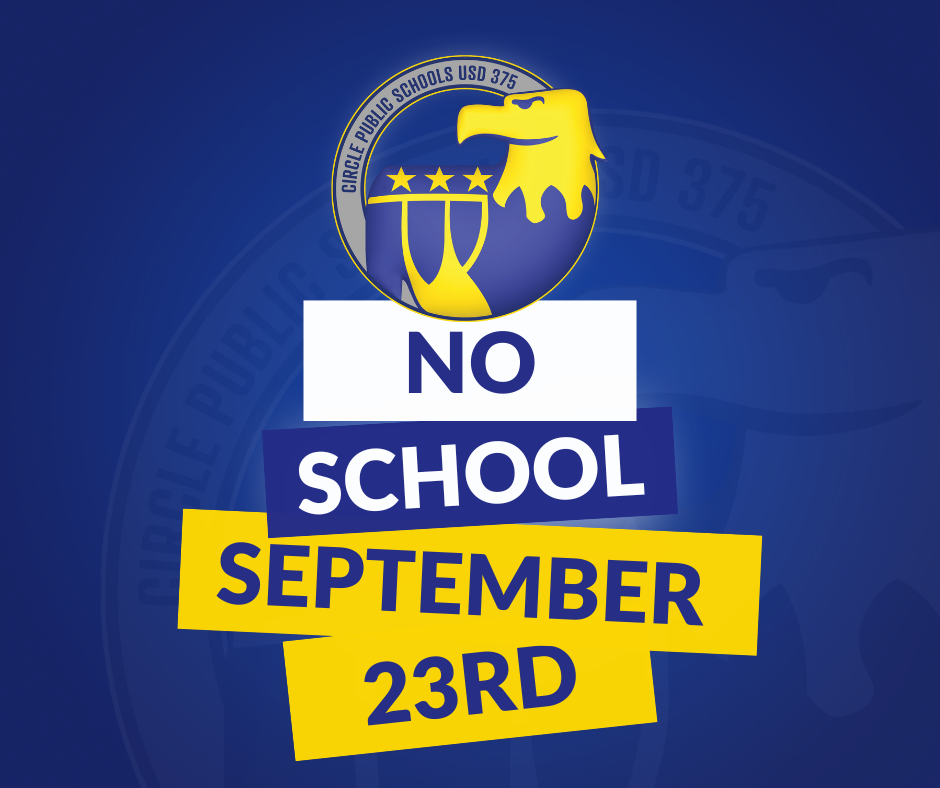 Tonight's Board of Education Meeting begins at 6:00 PM at Circle Greenwich Elementary. View the agenda at:
https://5il.co/1hrhr
#thrivein375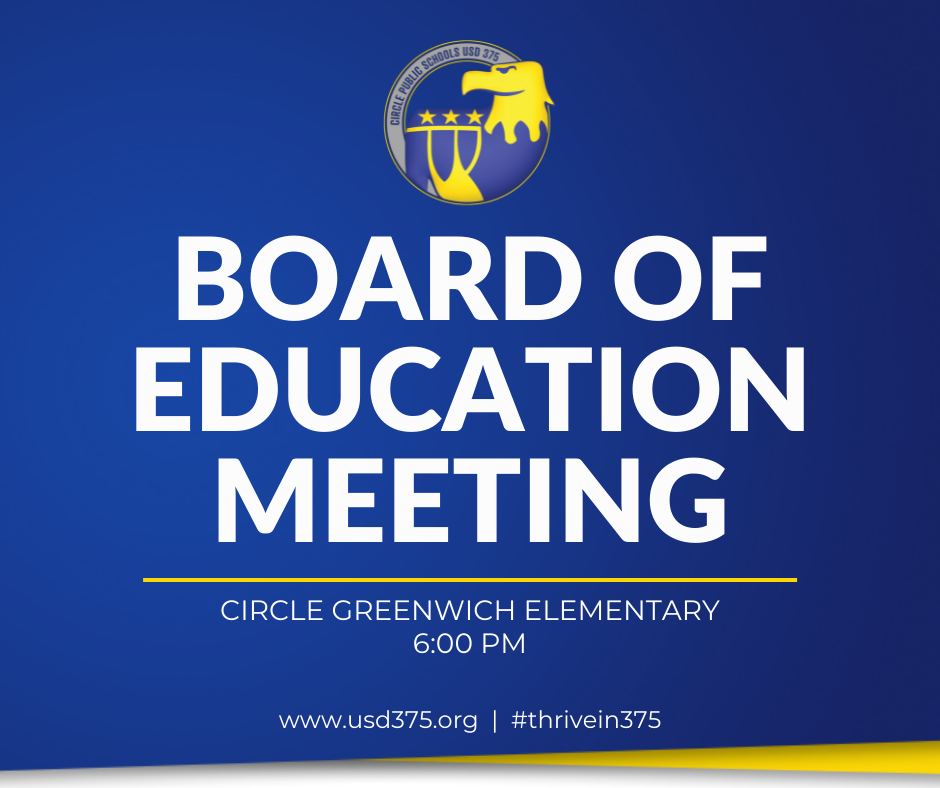 Thank you to everyone working hard to make our school year a success. We hope you have time to rest, relax, & enjoy! #thrivein375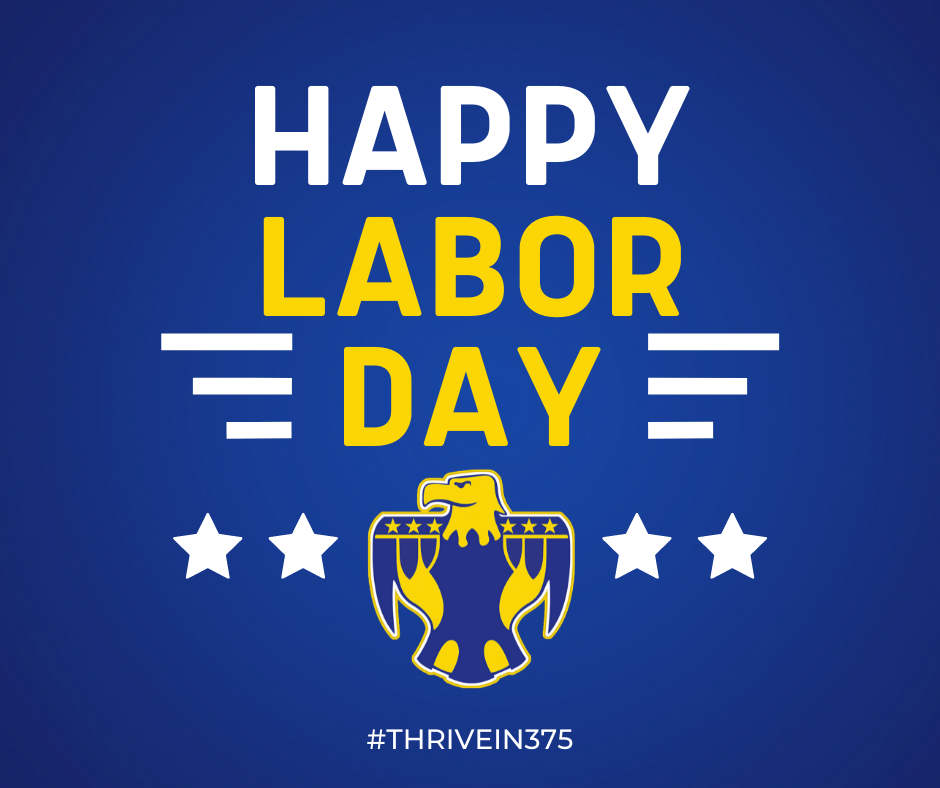 Don't forget! District offices and schools will be closed on Monday, September 5th in observance of Labor Day. Have a great weekend! #thrivein375