The Circle College & Career Ready Program is only possible through community partnerships.
CLICK HERE to see our current Community Partners and learn how you can support the students of Circle Public Schools.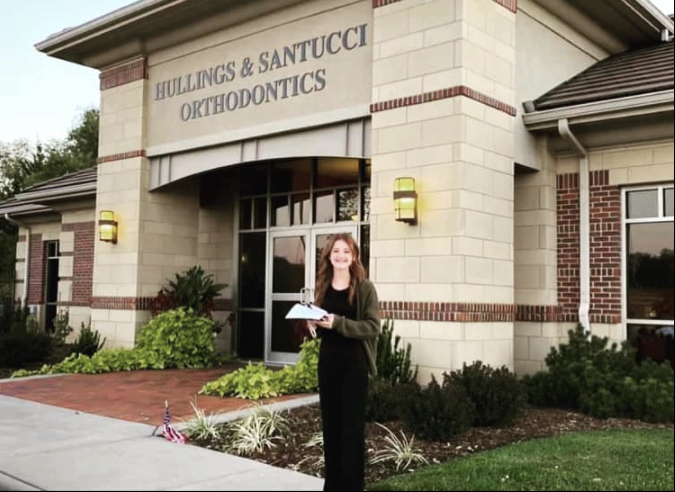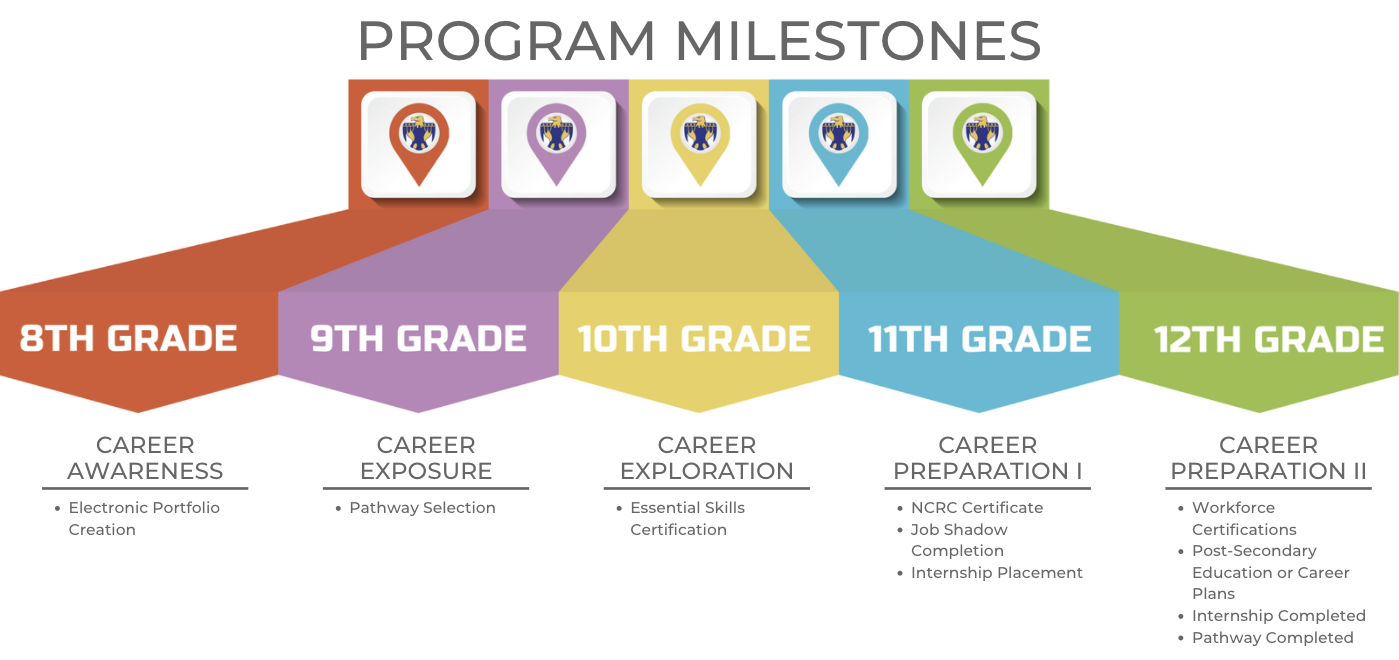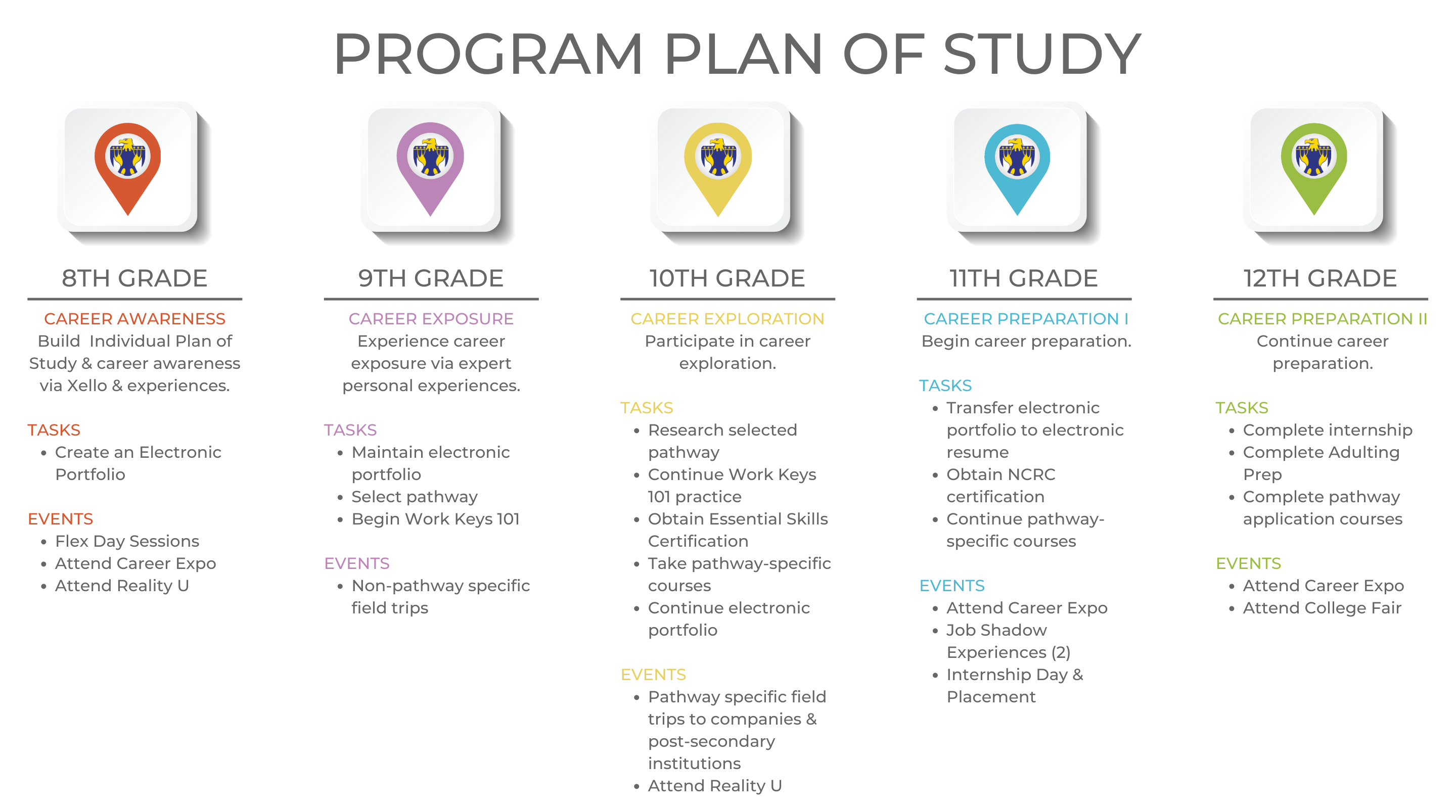 Business Education Strategic Team
A career cluster is a group of careers that share common features.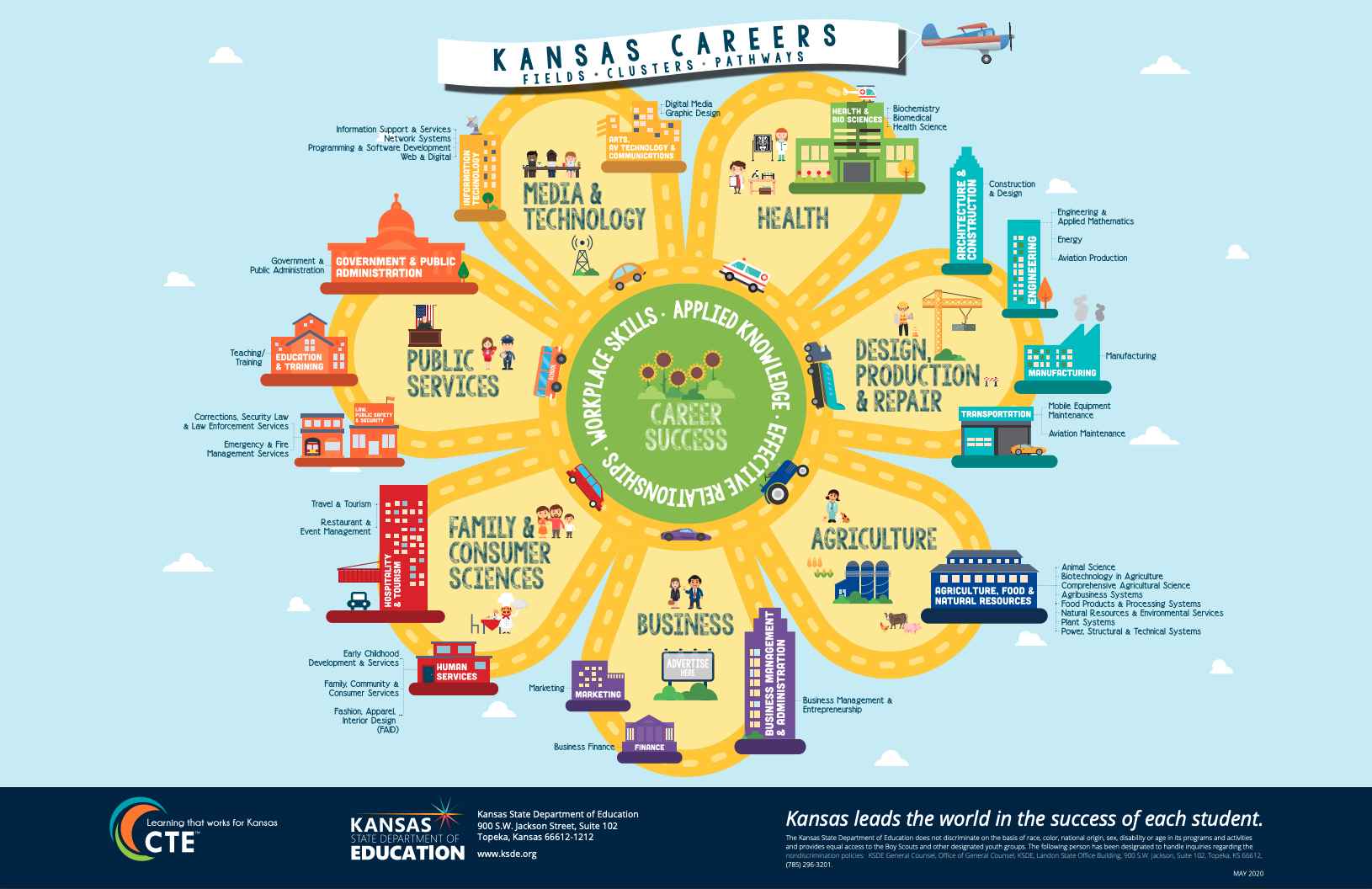 Career & Technical Education: courses offering academic and technical skills.
An Individual Plan of Study (IPS) is a product AND a process guiding each student to define career goals and the path to achieve those goals.
An internship is a professional learning experience that offers meaningful, practical work related to a student's field of study or career interest.
An internship gives students the opportunity for career exploration and development, and to learn new skills. It also gives students the opportunity to evaluate career paths--do they enjoy the work, or should they possibly pursue another career path?
Career Pathways are educational paths to students' selected careers.
Pathways at Circle Public Schools include:
Aviation

Business Entrepreneurship and Management

Business Finance

Construction & Design

Digital Media

Early Childhood Development & Services

Engineering & Applied Mathematics

Family and Community Services

Graphic Design

Health Science

Manufacturing

Restaurant & Event Management

Teaching & Training
Circle students will have the opportunity to have access to over 30 different career pathways with Butler Community College.
Students in the THRIVE! program work towards credits for their associate's degree--potentially graduating from high school with over 2 years of college credit in a career field of their choice!
Students who choose the THRIVE! program will meet with an advisor each semester to set up their schedule.
Work-Based Learning (WBL) is the opportunity to participate in real-life work environments to gain experience and apply classroom knowledge at varying levels.
Benefits for students include:
Making connections between the classroom and real-world

Practicing essential skills

Observing current professionals on the job

Increased understanding of necessary post-secondary industry training

Networking opportunities