Colin May and Mrs. Oberst rocked Hawaiian/Tourist Day during spirit week. #thrivein375
Circle Recreation Basketball registration is now open. A printable form is available at
www.circlerec.org
. Registrations are due November 1. #thrivein375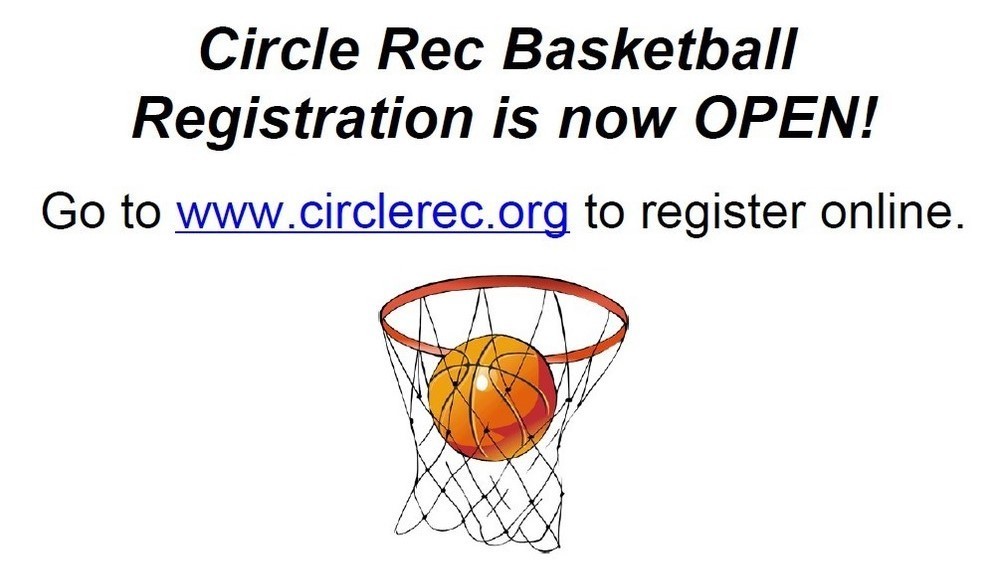 Just a reminder that CBE dismisses at 1:00 pm today, October 9, and there is no school on Monday, October 12. Enjoy your long weekend!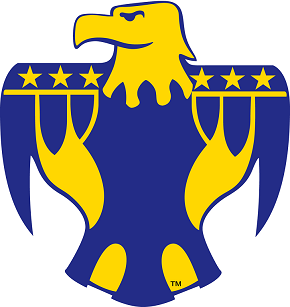 CBE families are invited to join Circle High School for their Drive-Through Homecoming Parade Friday, October 9, right after early dismissal at 1:00 p.m. Enter through the main entrance of CHS where you will receive a ballot to vote for your favorite float. Proceed in front of the auditorium, then continue to the back (South) parking lot and exit through the intersection by Dustrol. Receive candy upon your exit and cast your ballot. Best float receives a generous donation to their organization. Remember to wear your homecoming T-shirt! See map for a picture of the drive through route. #thrivein375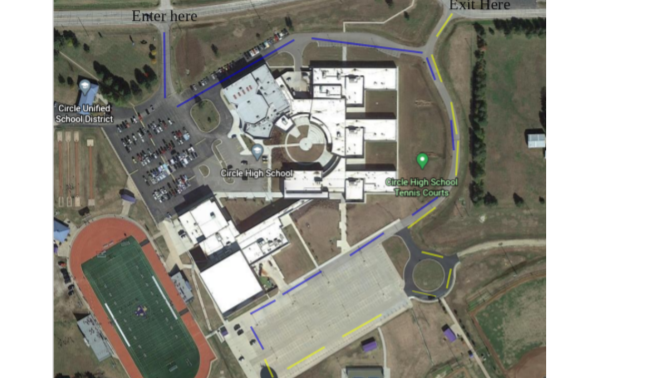 Homecoming Spirit Day tomorrow is Monsters University. Wear college gear. #thrivein375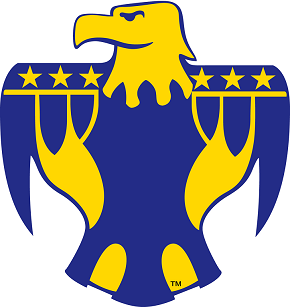 Homecoming Spirit Day tomorrow is Woody's Roundup. Wear Country/Western. #thrivein375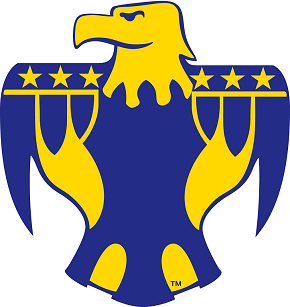 Homecoming Spirit Day tomorrow is Moana. Wear Hawaiian or Tacky-Tourist outfit. #thrivein375
Mrs. McGown's Kindergarten class enjoys Muffins with Mom. #thrivein375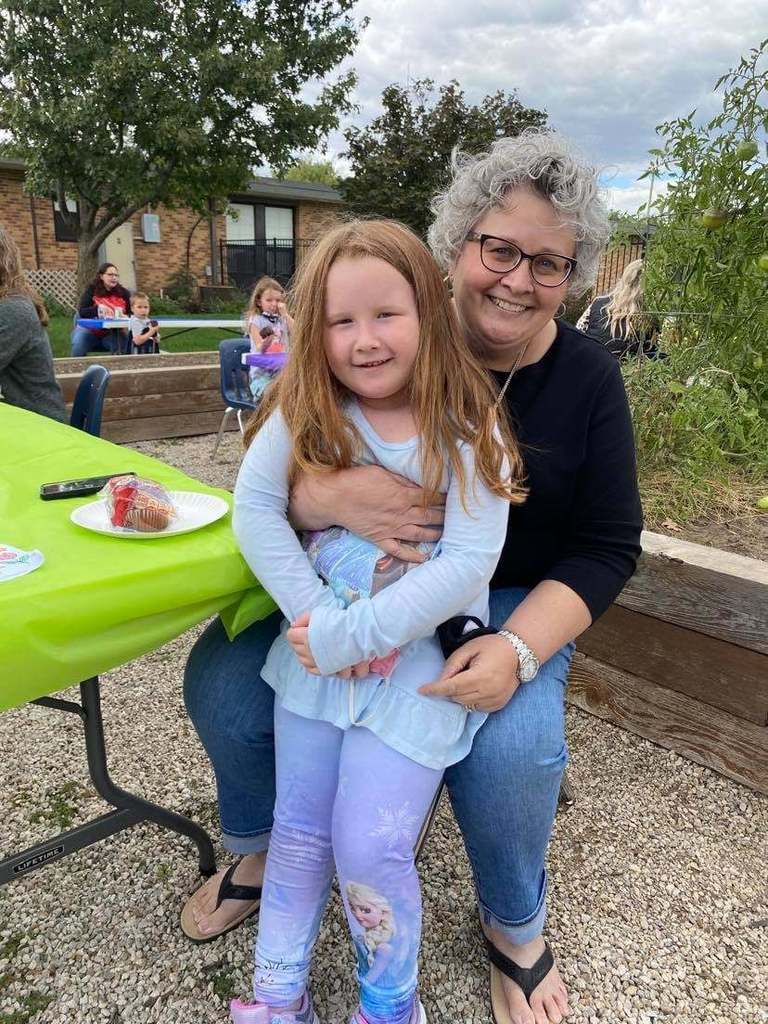 Mrs. Shave's 3rd grade performing a wind experiment on paper houses. #thrivein375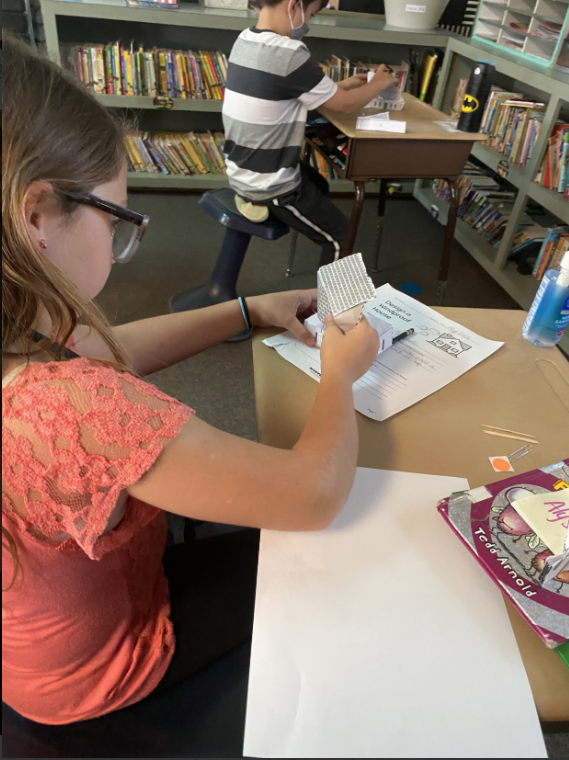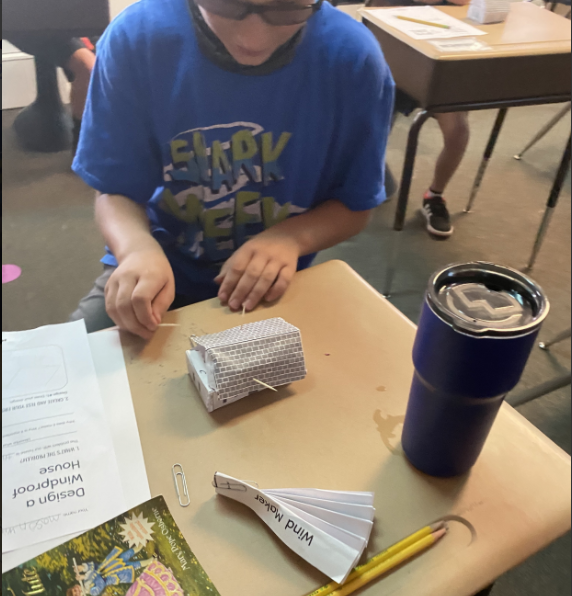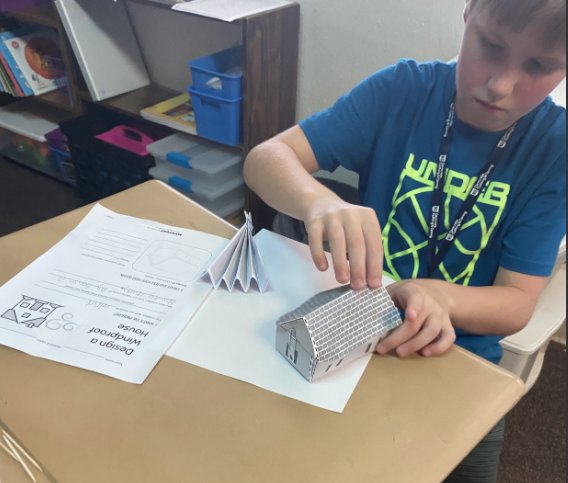 Please remember to return Grace Med permission slips tomorrow October 5th.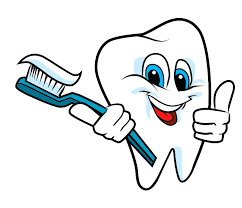 Help us celebrate our "Once Upon a T-Bird Homecoming" with Disney themes this week, October 5-9, 2020. Monday come as Sleeping Beauty (come in your PJs.)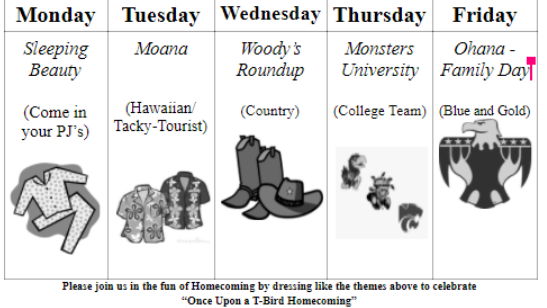 The Daily Spot, located at 2710 W. Central Ave. in El Dorado, KS is sponsoring an Adopt A Teacher promotion with Circle District. Parents or community members can purchase healthy drinks to be delivered with a note to a teacher or staff member. #thrivein375
Just a reminder to CBE 5th graders that Halstead permission slips are due tomorrow, October 1st.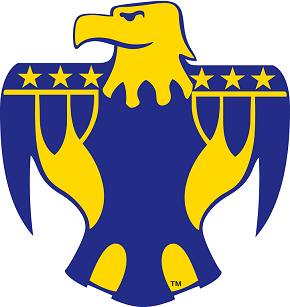 CBE's water bottles have arrived, and we have started handing them out to classrooms. These will be collected and cleaned with the dishwasher sanitizer at the school. Thank you to Robin Couey for ordering them, and to Engels Property Management for purchasing them. #thrivein375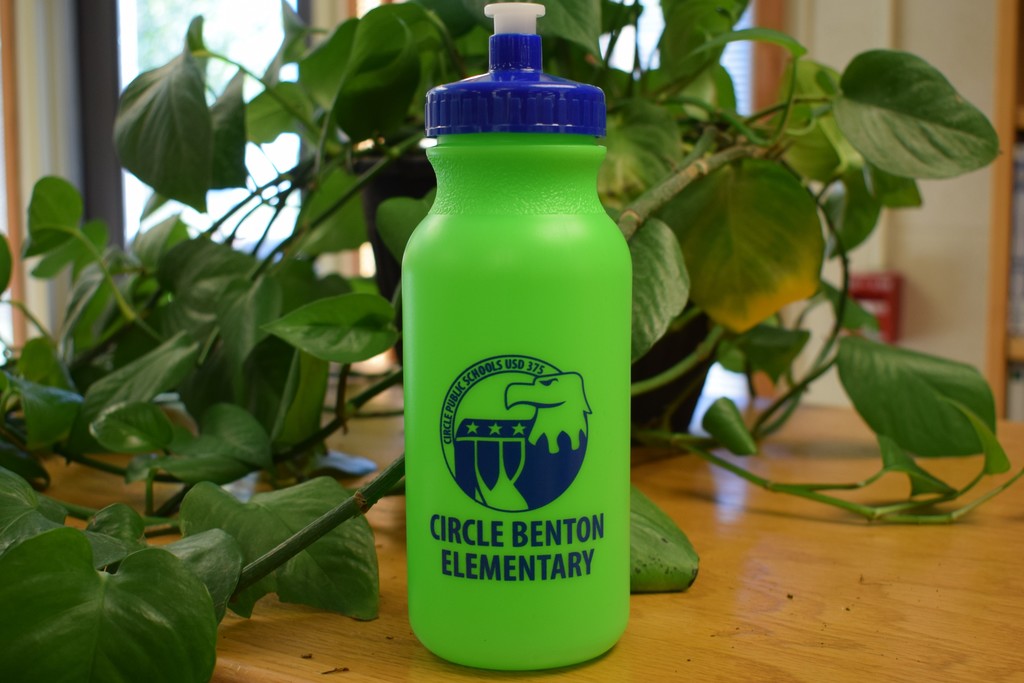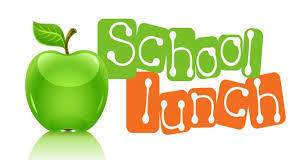 CBE kindergarten color of the day tomorrow is RAINBOW!
Order forms for homecoming t-shirts will be coming home with students today! Deadline to order is by NOON on Wednesday, September 30th. The theme for homecoming this year is "Once Upon a T-Bird Homecoming" -- centered around Disney themes. Homecoming is the week of October 5-9. #thrivein375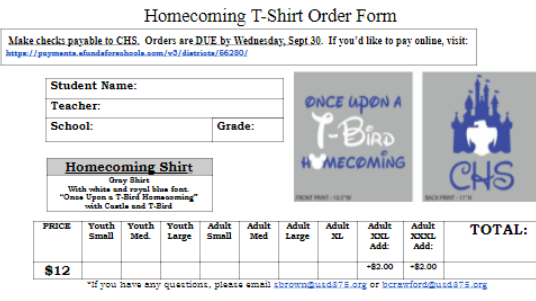 CBE kindergarten color of the day tomorrow is GRAY!
The City of Benton is repairing a water main break at the south end of our playground. They have closed Durley street, which is the main entrance to our parking lot after school. We ask you to enter in on Henrie Street by the City Building and come through the parking lot from the north, which will make the parking lot traffic moving in both directions (south near the building and north near the playground.) You will still exit on South Street, which is the normal exit. Please see the attached map. Feel free to arrive early to pick up your child if desired to avoid the after school congestion.