We're hiring a First Grade Teacher for the 2023-2024 school year! Apply today to #thrivein375 at: usd375.org/page/employment ✏️📓🏫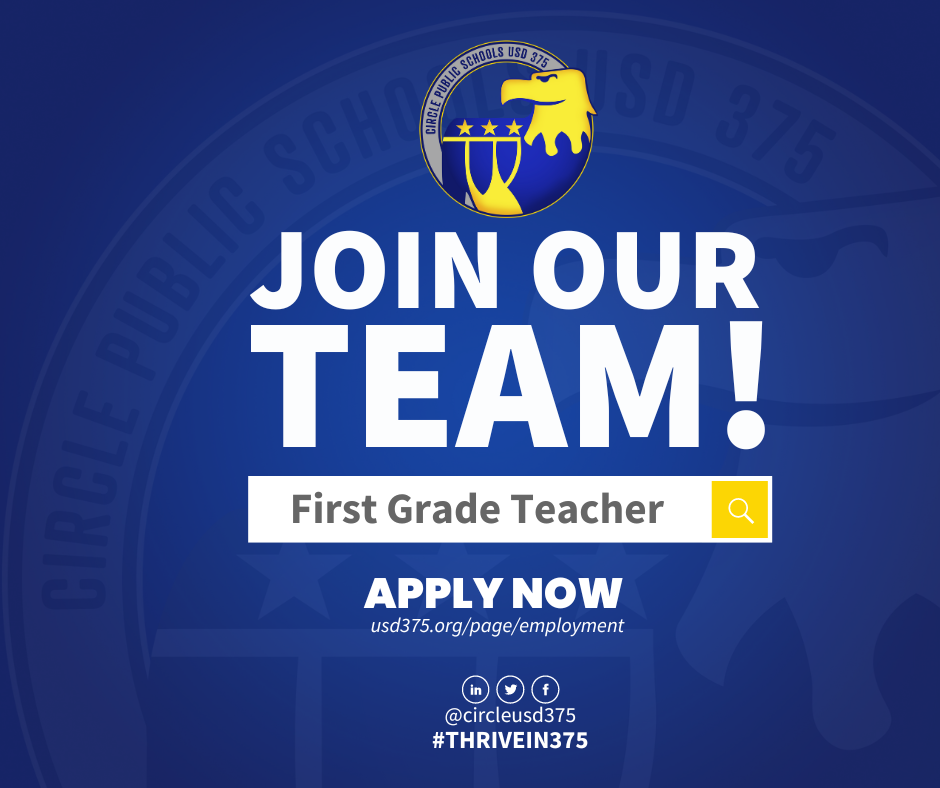 Happy 4th of July, TBirds! Have fun, stay safe 🙂 🇺🇸 🧨✨ #thrivein375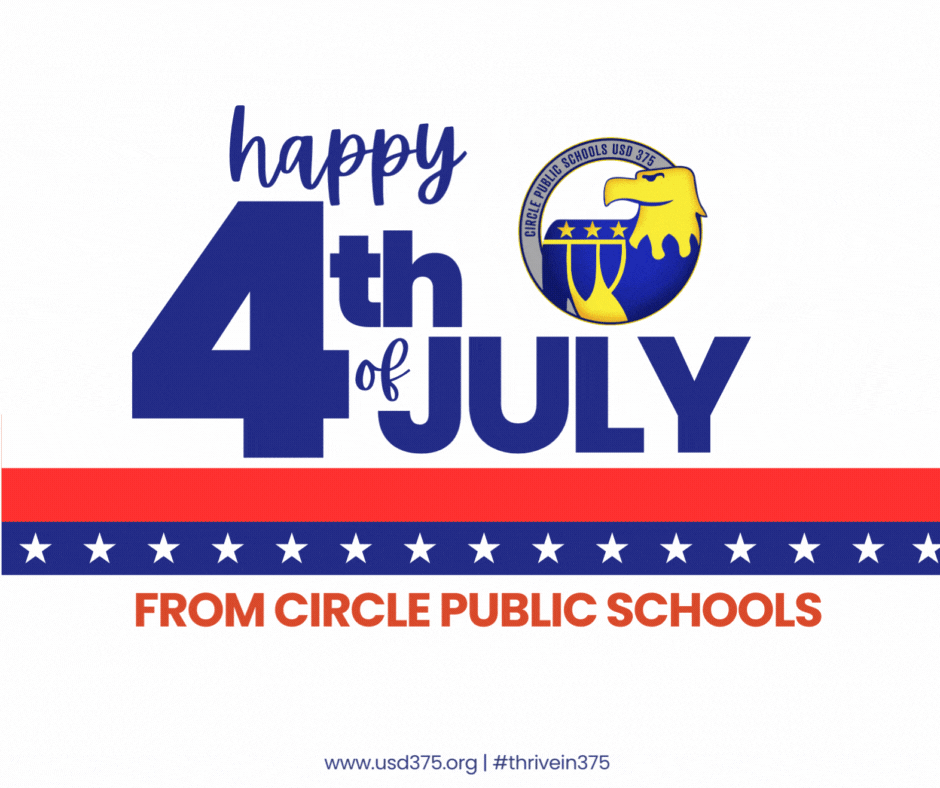 We're hiring teachers for the 2023-2024 school year. Apply today to #thrivein375! Positions include: -9-12 Counselor, Circle High School -Special Education Teacher, Circle Middle School -Special Education Teacher, Greenwich Elementary -Special Education Teacher, Circle High School Apply at: usd375.org/page/employment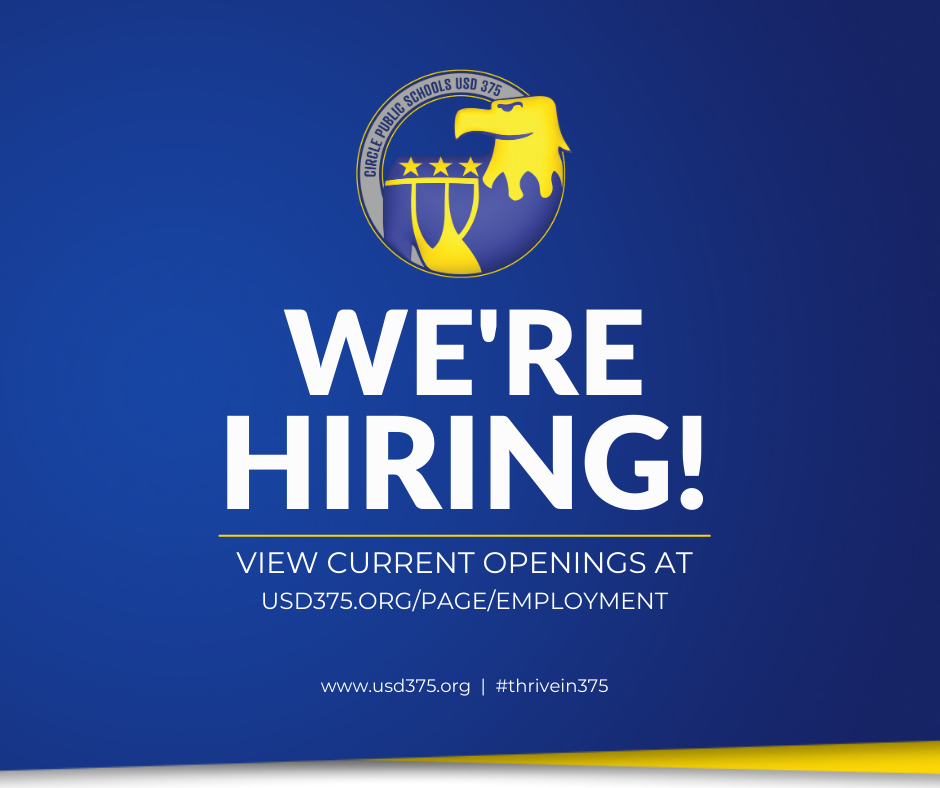 UPDATE!! To help accommodate summer school schedules, beginning Wednesday, June 7th, breakfast at the CMS & CTE locations will begin at 8:00 am and end at 8:45. For full meal schedules and more information visit:
https://www.usd375.org/article/1126290
#thrivein375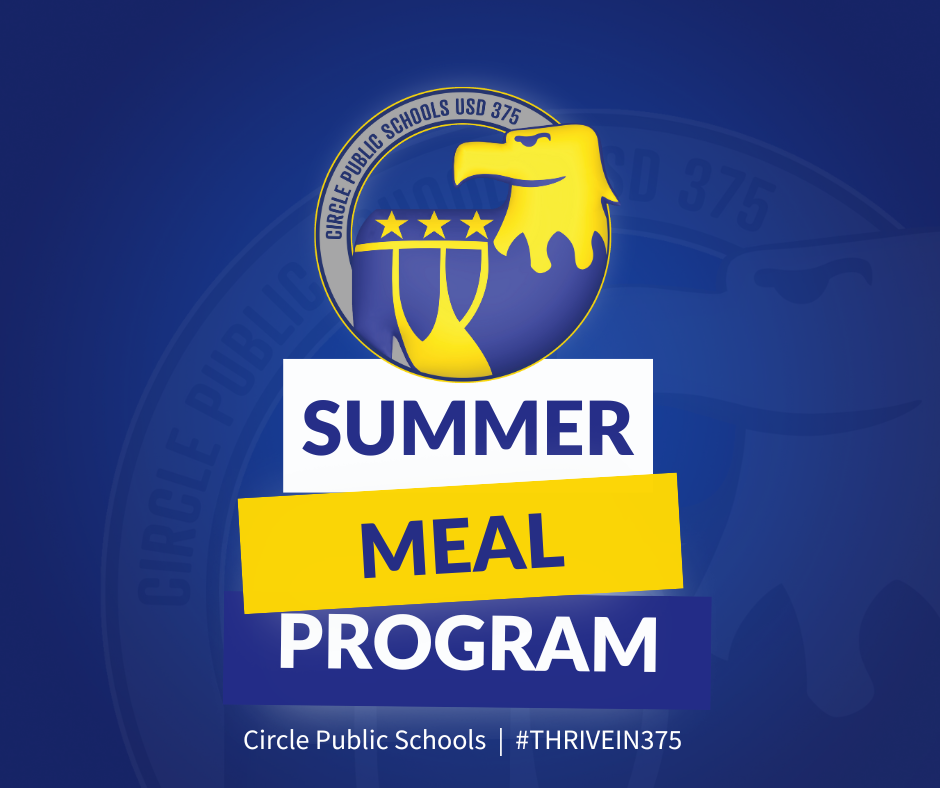 Today we honor & remember those who sacrificed for our freedom 🇺🇸 #thrivein375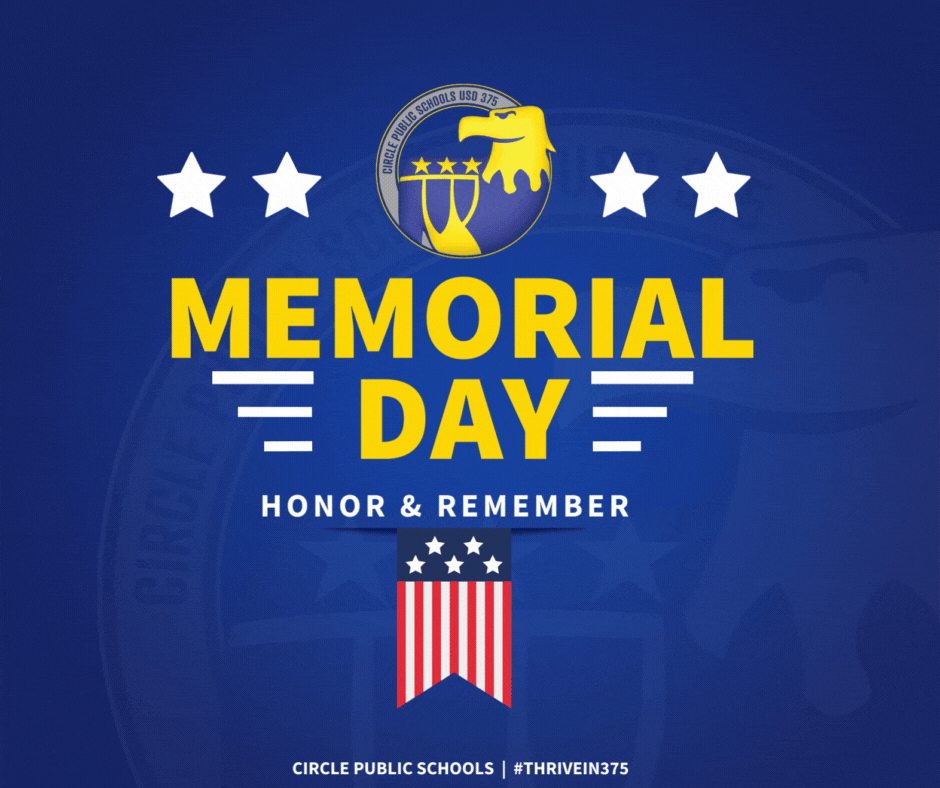 Don't forget! Tomorrow, Wednesday, May 24th is the LAST DAY OF SCHOOL and an EARLY RELEASE Day! All schools will release at 1:00 pm. 💛 💙 #thrivein375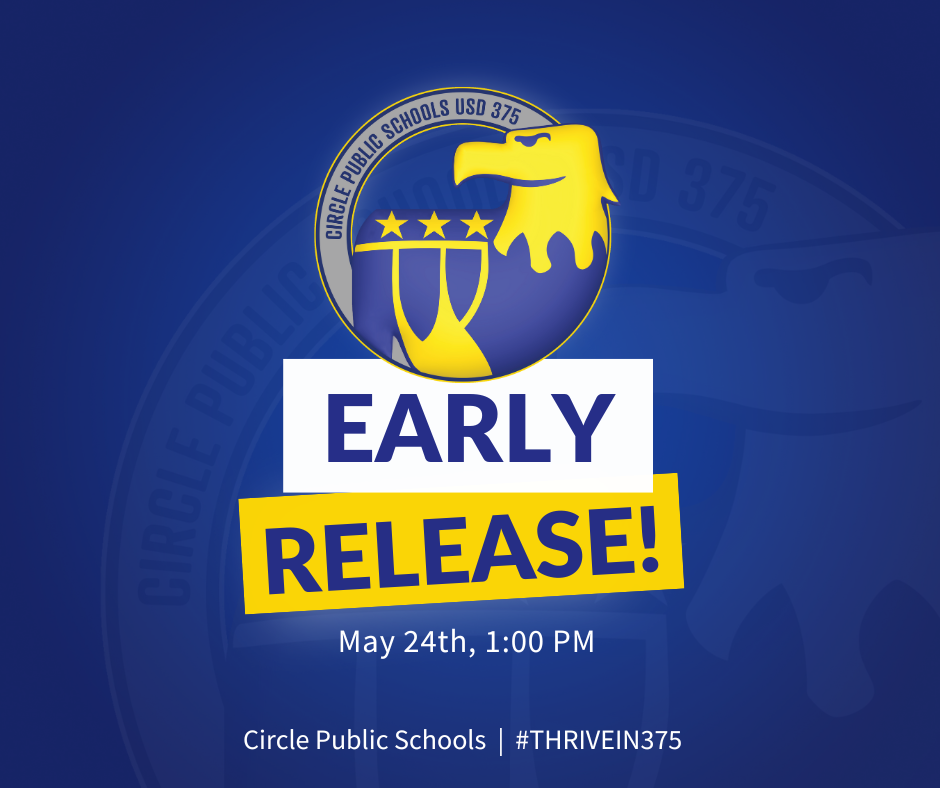 Today, we celebrate our Thunderbird speech pathologists who empower our students to find their voice and overcome communication challenges. Your dedication and positivity make a world of difference. Thank you for all you do to help us #thrivein375!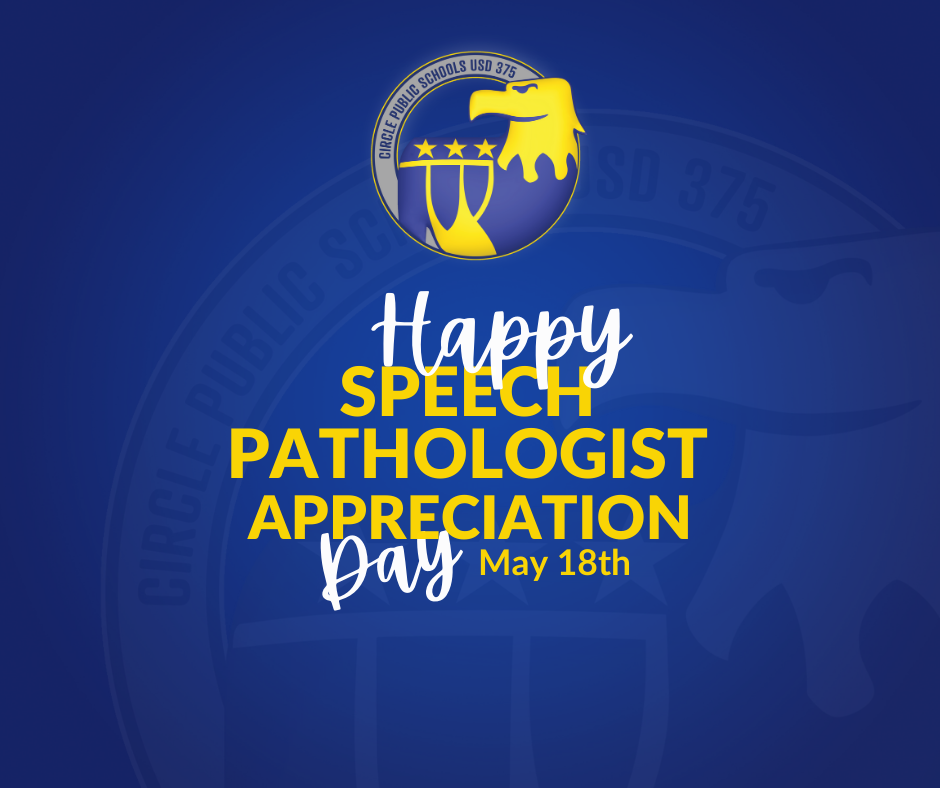 If you are looking for camp information for this summer I have put it all in one convenient place! Click the link to view and register for camps!
https://bit.ly/44NDM9Y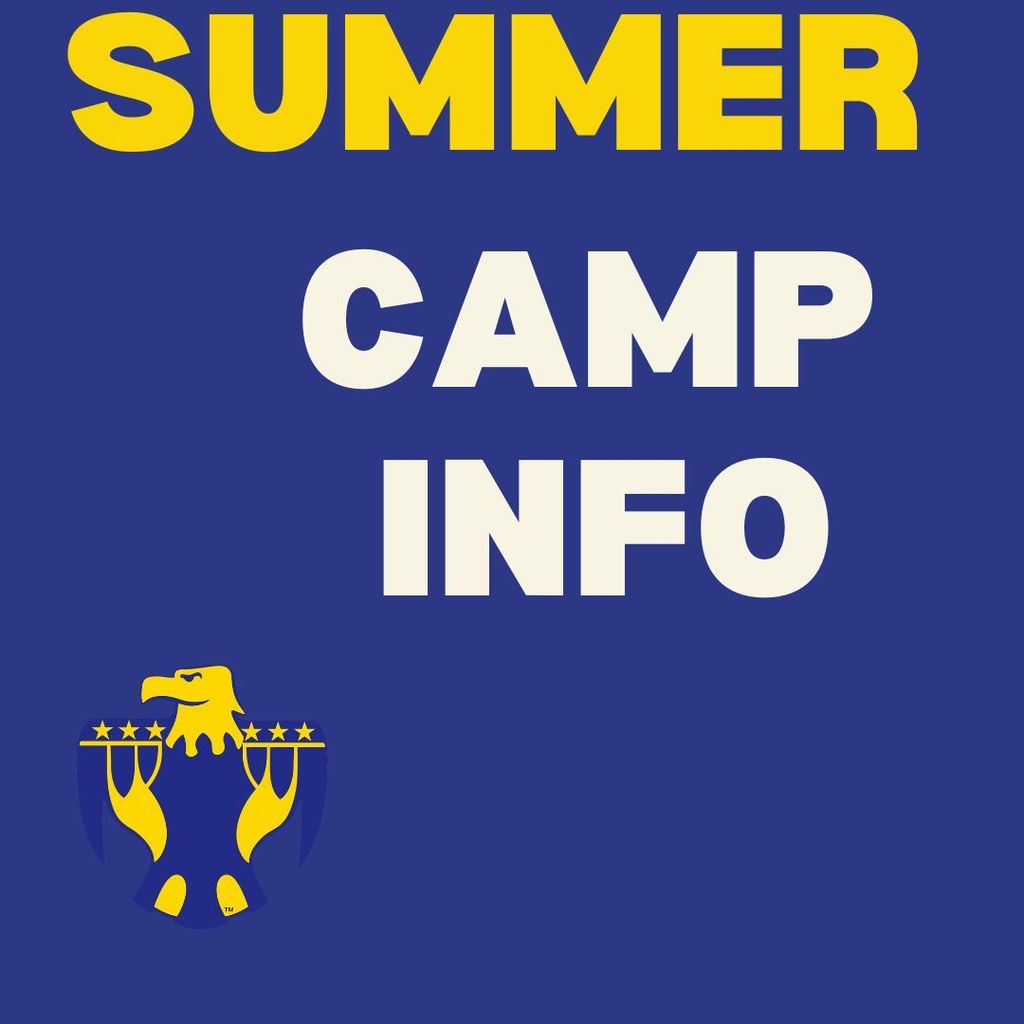 Happy School Nurses' Day to all of our amazing school nurses and health aide! We appreciate your dedication and compassion while keeping us healthy and safe in 375! Thank you to: Michelle Swift, RN, BSN Lindsey Hildreth, RN Cindy Wilson, RN, BS Brittany McDowell, Health Aide 💛 💙 #thrivein375

From the kitchen to the lunchroom, our food service staff is essential to making sure our students eat well and learn. We're so grateful for all you do every day to ensure our students #thrivein375! #fuelingKSkids #SchoolLunchHeroDay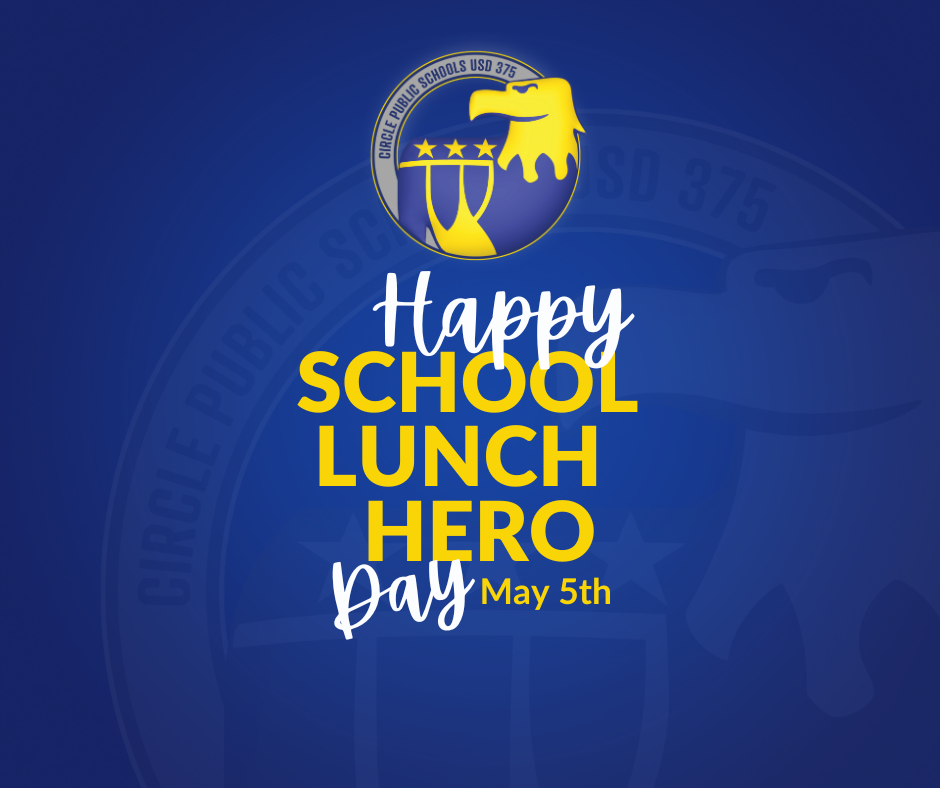 Frequent absences can be a sign that a student is losing interest in school, struggling with school work, or facing some other difficulty. For mental health and wellness tips for students visit
https://www.usd375.org/page/attendance-matters
And remember—if your child is struggling to attend school, please reach out to your building principal or school counselor & let us know how we can support your family. 💛 💙 #thrivein375 #attendancematters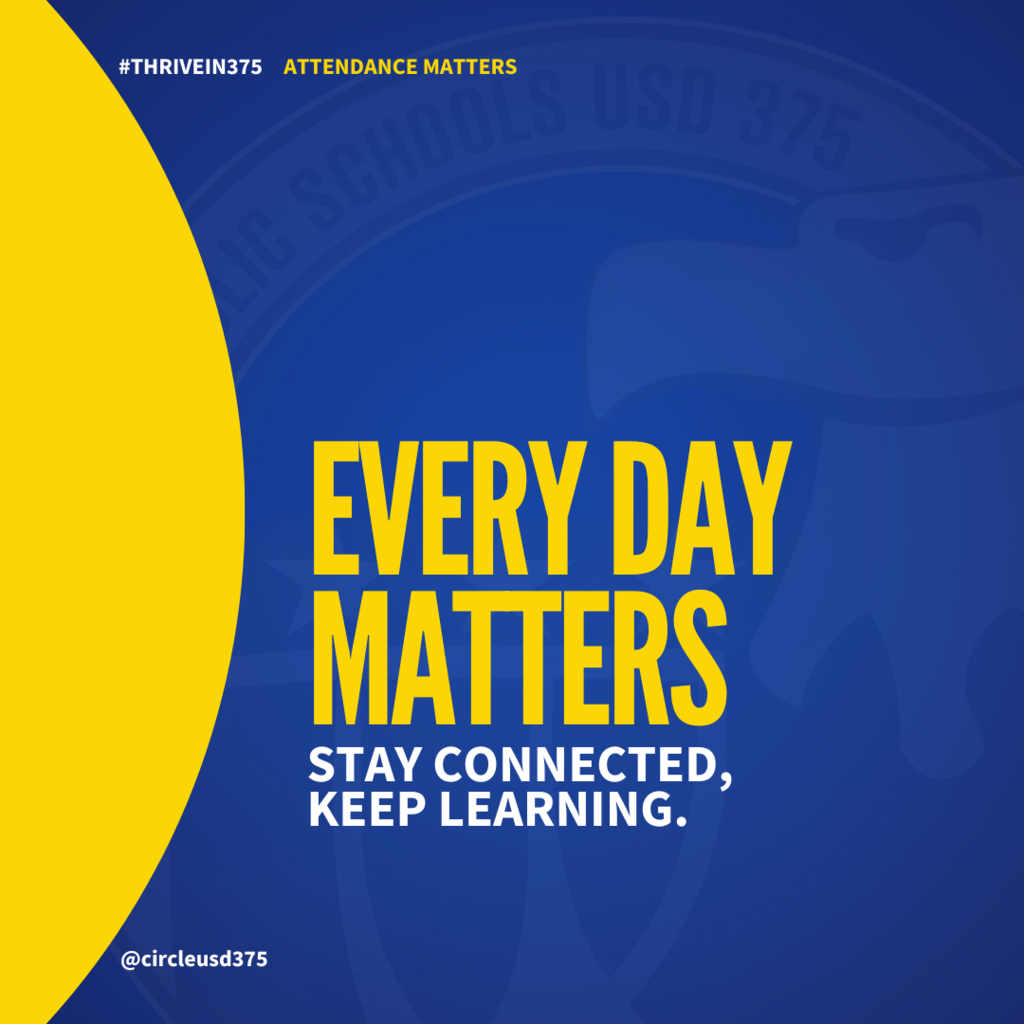 It's Teacher Appreciation Day! We would like to give a HUGE "Thank You!", "You Rock!" and "You're Amazing!" to all of our teachers for going above and beyond for the students of Circle Public Schools. Your dedication, caring & resilience is unmatched and truly how we are able to #thrivein375! 💛 💙

Over the next two weeks, we have the opportunity to celebrate our staff with recognition days and staff appreciation celebrations! We're kicking off the week with National SchooPrincipal Appreciation Day! Thank you to Mr. Carroll, Mr. Lechien, Mr. Holguin, Mr. Bumm, Mrs. Gawith, Mrs. Dodd, Mr. Leis, and Mr. Razey for all you do to support our staff and students at Circle Public Schools. With you we #thrivein375!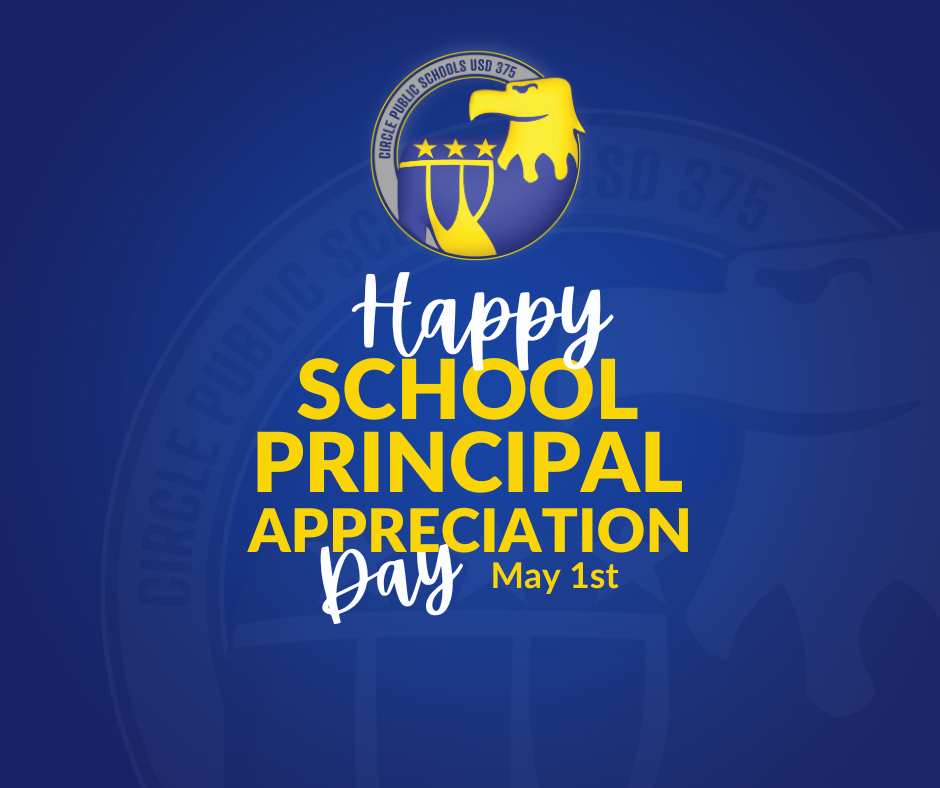 Don't forget! There is NO SCHOOL this Friday, April 28th. 💛 💙 #thrivein375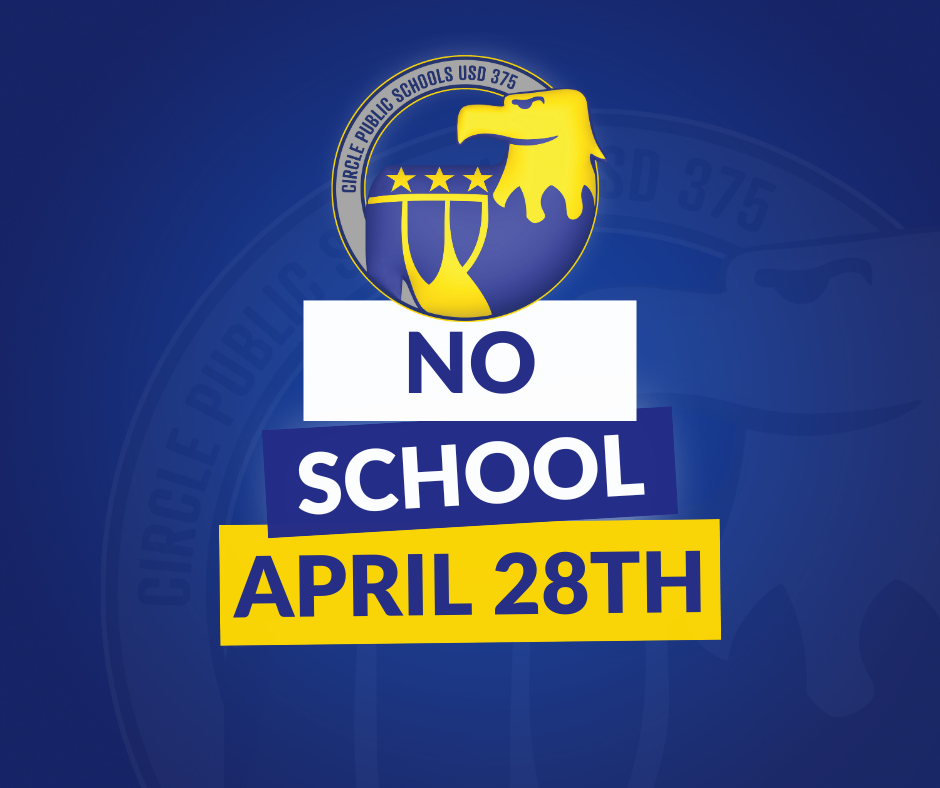 Everyone help us give a big shoutout to all the amazing administrative professionals in our schools—our secretaries, food service secretaries, and district office staff! Thank you to Bonnie Coulter, Deb Stephens, Kari Killman, Liz Turner, Amanda Dorey, Tracey Oliver, Hailey Harp, Emily Erwin, Jennifer Brown, Hannah Sabala, Christa Erikson, Linda Bruce, Caitlyn Wagner, Stacy Hughey, Amy Cordell, Jamie Tripp, & JJ Vega. You guys rock and we appreciate everything you do to make our schools run like a well-oiled machine so we #thrivein375! 💛 💙

Don't forget--there will be no school Friday, April 28th! #thrivein375

Hey TBirds! Looking for a new addition to your wardrobe? Check out the spring sale from InkArchy! They have a variety of designs and colors to choose from, all made with high-quality materials that are both comfortable and durable, and a portion of proceeds will benefit Circle Booster Club! Orders are open through May 5th—don't wait, grab your new favorite tee today! 💛 💙 #thrivein375
https://circleusd375.itemorder.com/shop/home/

Is your student avoiding school? According to healthychildren.org, school avoidance "is not uncommon and occurs in as many as 5% of children. These children may outright refuse to attend school or create reasons why they should not go." To learn more about school avoidance visit
https://schoolavoidance.org/school-avoidance-101/
And remember—if your child is struggling to attend school, please reach out to your building principal or school counselor & let us know how we can support your family. 💛 💙 #thrivein375 #attendancematters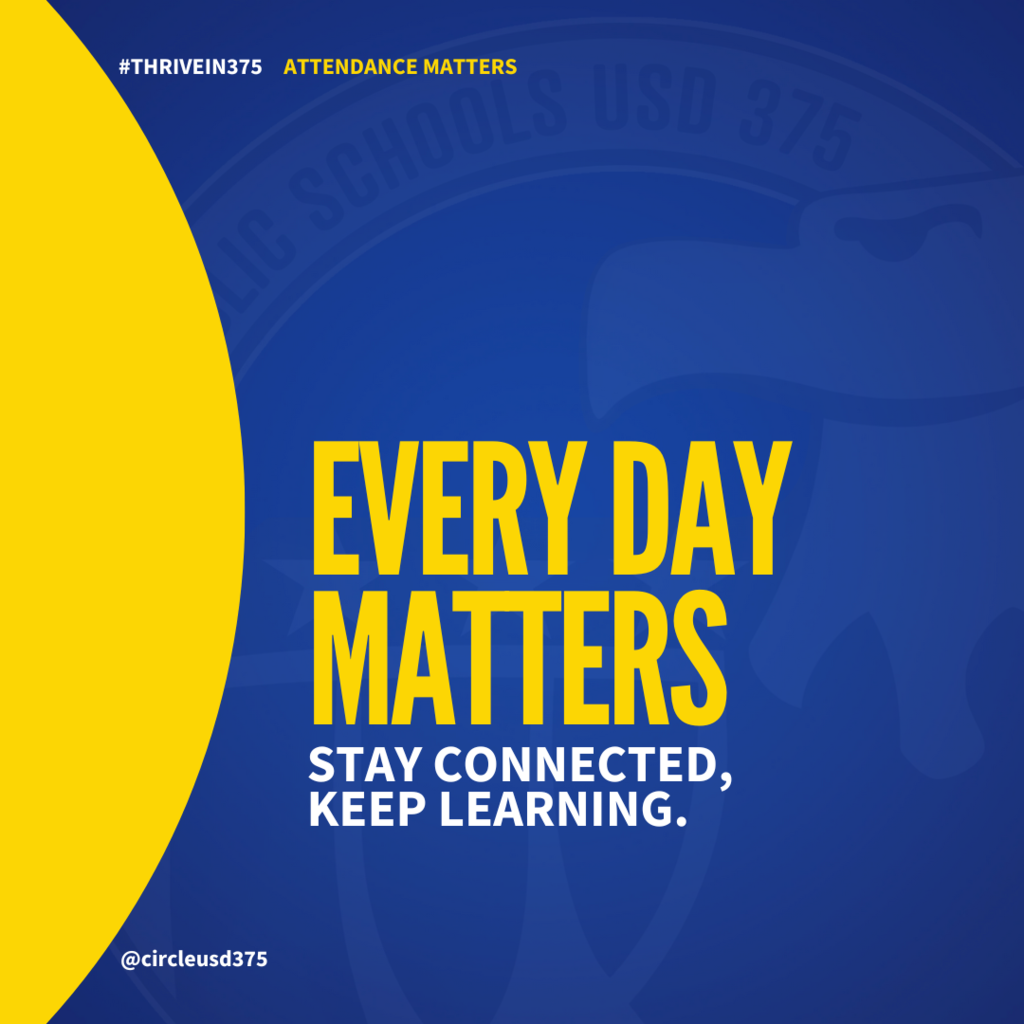 Butler County Special Education Interlocal #638 is hiring for the 2023-2024 school year! Know someone who would be GREAT?! Let them know open positions include Special Education teachers at Circle Middle School & Circle Oil Hill Elementary! For more information and to apply visit:
https://bcsbc.org/335464_3
💛 💙 #thrivein375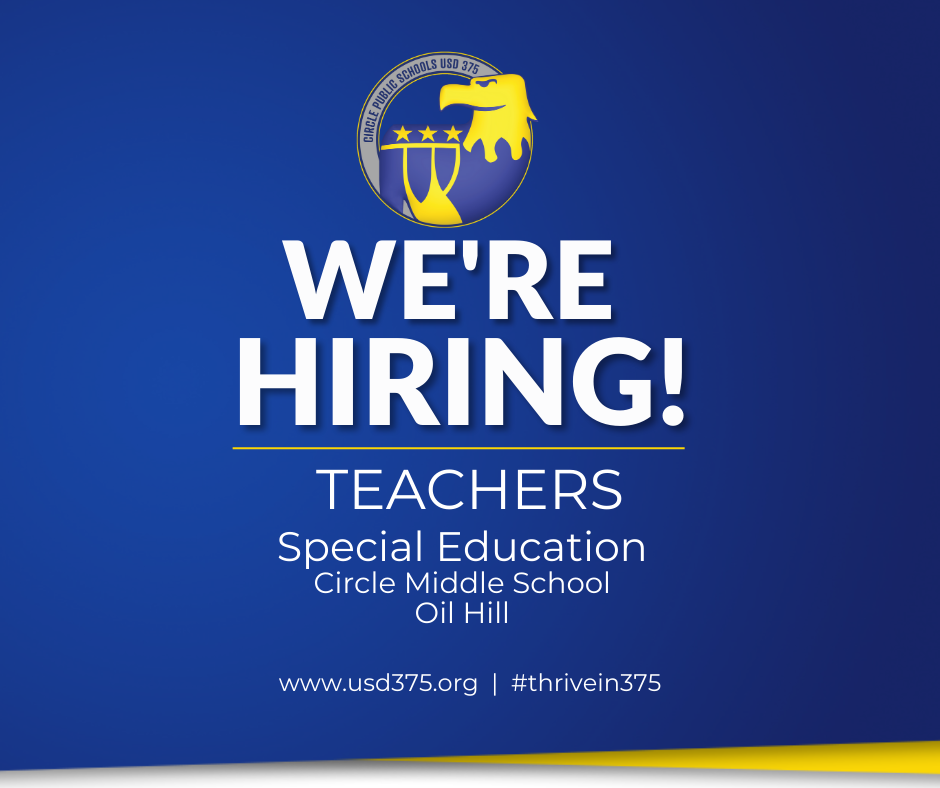 At last night's Board of Education meeting a calendar update was approved for NO SCHOOL at all buildings on Friday, April 28th. This is to provide time and assistance to our schools transitioning between buildings. CHS students that attend elsewhere will still have classes that day! 💛 💙 #thrivein375