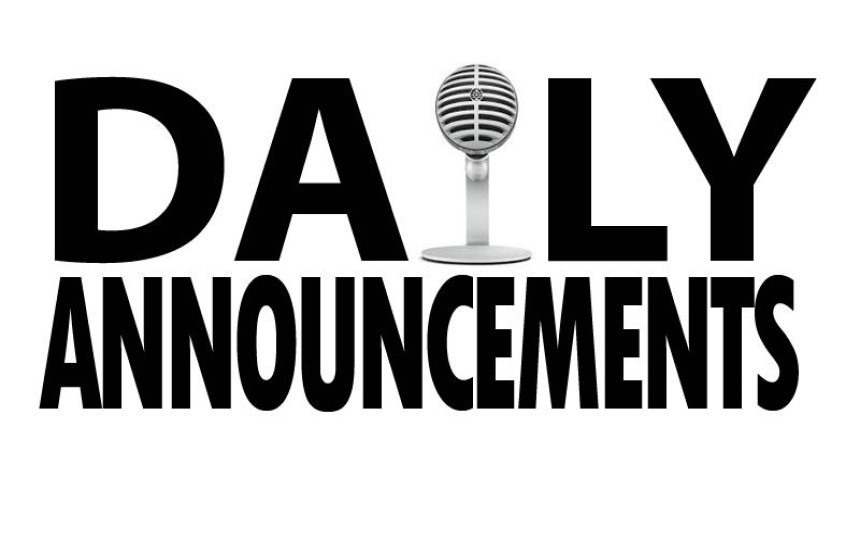 Announcements
Circle High School
Friday, May 29, 2020
Wednesday Sept 30, 2020
AM announcement
Volleyball updates
Congratulations to the JV volleyball team on their two victories last night. The team defeated both McPherson and Buhler and are now 11-3 on the season.
Butler Students
Students who are taking an online Butler class or a class at Butlers campus, remember attendance logs are due to the counselors Friday October 2nd.
---
HOCO T- Shirt order forms are due
Thursday October 1
Picture Day starting at 8:10 we will be going in alphabetical order starting with A's.
Cross Country to Halstead dismissal at 1:45
Soccer away at El Dorado start time 6:00
Varsity Circle Quad at 3:00 dismissal at 2:00
Friday October 2
Football game VS Winfield is cancelled
Upcoming Events
Homecoming Spirit Days October 5-9, 2020
Monday, October 5 Sleeping Beauty – Come in your PJ's
Tuesday, October 6 Moana – Hawaiian/Tacky – Tourist
Wednesday, October 7 Woody's Roundup – Country
Thursday, October 8- Monster University - College Team
Friday, October 9- Ohana- Family (Blue and Gold)
First Advisory Day will be October 21 during seminar>