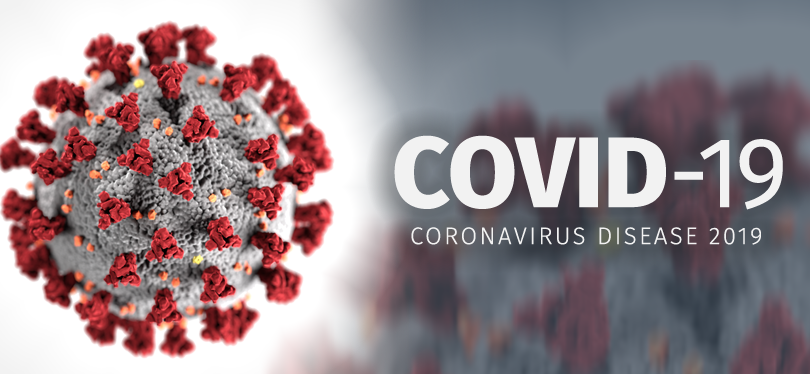 COVID-19 Information (updated 3-17-2020)
USD 375
Wednesday, March 11, 2020
3-17-2020
MESSAGE TO FAMILIES Today, March 17, 2020 Governor Laura Kelly announced all school facilities will be closed for the remainder of the 2019-2020 school year. This will place tremendous hardship on our families and staff, and impact the social and emotional well-being of our students. We have been working on several plans which include how we can meet the continuous learning needs of our students as well as provide meals for our students. The initial plan is to officially resume continuous learning methods on March 30th. Our staff and board of education will also be working on other critical issues, such as what this means for our seniors, how this will affect next school year and what impact this will have on our employees. We will provide updates on these issues as soon as the information is available. We are committed to working together as a community to support one another throughout these unprecedented times, and communication will remain a top priority. We will provide updates through our website, Twitter, Facebook, and email. As a reminder, this school closure is in response to the current public health crisis. The focus should remain on preventing the spread of the coronavirus, or COVID-19 as it is also referred to. Please be mindful of the following: Wash your hands frequently with soap and water for at least 20 seconds. Cover your nose and mouth when coughing and sneezing (cough/sneeze into your sleeve or a tissue). Please keep sick children at home. Avoid close contact with anyone with cold or flu-like symptoms. Follow additional guidance from these sources: National Center for Disease Control (CDC)  Kansas Department of Health and Environment (KDHE)  Butler County Health Department Sedgwick County Health Department We will continue to process this information and work to find the best ways to serve our students. Thank you for your patience and cooperation. Thank you, Don Potter
---
3-16-2020
March 16, 2020 - Coronavirus Update
Late yesterday afternoon, KSDE in coordination with the Governor's
office, the Kansas Department of Health and Environment (KDHE), and many
other educational agencies in the state provided new recommendations
for Kansas schools. This includes a strong recommendation that all
schools who are not on spring break close this week, March 16th-20th.
Therefore, there is no immediate impact on our district at this time due
to our regularly scheduled Spring Break. Obviously, we will adhere to
the recommendations by having NO activity in our buildings or off campus
this week other than essential personnel only. Essential personnel in
this situation are defined as custodial and operations staff who will
focus on deep cleaning and sanitizing in our schools.
At this time, there are no known cases of the Coronavirus in our
schools, but aggressive social distancing measures, good hygiene
practices like handwashing, and deep cleaning of facilities are
essential at this critical time in dealing with this unprecedented
situation.
KSHSAA has suspended spring activities including practices through March
22nd.
There is a possibility schools will be suspended beyond March 20th. We
will continue to closely monitor all developments related to the
Coronavirus during this week by participating in daily conference calls
in conjunction of with several organizations that include The Kansas
Department of Health and Environment (KDHE) and the Kansas State
Department of Education (KSDE). Our hope is to know more about
long-term plans by the middle of this week and inform you of any new
information. We will definitely adhere to the collective
recommendations of KDHE, KSDE, the Butler County Health Department, and
the Center for Disease Control (CDC). These organizations are critical
resources for USD 375 to make decisions moving forward.
For up-to-date information, visit the KDHE Coronavirus Resource Center
or the CDC website. As stated, we will keep you updated as we receive
new information and make important decisions about future school and
events.
Thank you in advance for your support, patience and cooperation as we
navigate this situation. As always, safety is our highest priority for
our students, staff and communities.
Sincerely,
Don Potter
---
3-12-2020
COVID 19 Update
As of 1:00 today we have been in contact with the Kansas Commissioner of
Education Dr. Randy Watson and KSDE staff regarding how the recently
declared pandemic could affect the Circle
District. At this time we do not anticipate any local disruptions of
education due to COVID 19. Any closure of schools will be directed by
state and local health departments to maintain a safe environment for
our students and staff. Over the course of Spring Break our custodial
crews will continue to ramp up vigilance in sanitizing our buildings. We
encourage all families to consult local health departments for guidance
on travel and upon returning from infected areas. Please do not bring
your student to school if they have cold or flu-like symptoms (elevated
temperature, fever, cough, shortness of breath). We appreciate your
cooperation and understanding and will continue to communicate with you
as situations change.
---
3-11-2020
We are continuing to monitor the novel coronavirus, known as COVID-19, in Butler County, Sedgwick County, Kansas, and around the world. While there are currently no COVID-19 cases in Butler or Sedgwick Counties we encourage everyone to be prepared and stay up to date on the current situation. Below are some links to resources that will help in answering any questions you may have.
What you need to know about coronavirus disease (COVID-19):
What to do if you are sick with coronavirus disease (COVID-19):
Get your household ready for coronavirus disease:
https://www.cdc.gov/coronavirus/2019-ncov/community/home/get-your-household-ready-for-COVID-19.html
Explaining coronavirus to your child:
https://www.brainpop.com/health/diseasesinjuriesandconditions/coronavirus/?fbclid=IwAR3d1kL_V3hd8VKd0mF3g2b9-Bfd2xy35NWD81EfrimKcOtA0VVS6R3gvUo