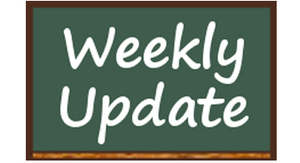 Weekly update- January 28th - February 3rd
Brenda Young
Monday, January 27, 2020
Its time for the weekly update: January 28th-February 3rd
February 5th is designated as a conference night. The purpose for this conference is to catch the students that need a little extra input regarding their academic performance at this time due signs of concerns. Teachers will be making contact to schedule a time with parents. If you as a parent also have concerns please reach out to us at cmsfrontdesk@usd375.org and we will share with the respective teams. Regular conferences for all students will be held in March at the end of the 3rd 9 weeks. We are looking forward to seeing all parents and students at that time.
We have been focusing on diversity, relationships, acceptance and kindness centered around Rachel's Challenge- These topics will continue into February. This weeks Late Start will focus on the hot topic of Vaping along with making healthy choices. We have a guest speaker, Jamie Stensland from the American Heart Association that will be presenting to the students. She works daily on educating youth on the realities that come with making healthy and unhealthy choices. If you are interested in attending, the presentation will begin at 8:10 in the auditorium. Please check in through the office.
Activities for this week: Tuesday, January 28th- Scholars Bowl @ Circle 4:00. Basketball practice as scheduled. Wednesday, January 29th- Late Start Anti-vaping presentation, practices as scheduled Thursday, January 30th- Boys Basketball @ Winfield 7A/8B 5:00, 7B/8A 6:15. Practices as scheduled Friday, January 31st- Practices as scheduled Saturday, February 1st- No school activities planned Sunday, February 2nd- No school activities planned (GO CHIEFS!!!) Monday, February 3rd- Boys Basketball @ Circle vs Ark City. 7A/8B 5:00, 7B/8A 6:15. Practices as scheduled.
Have a fantastic week!