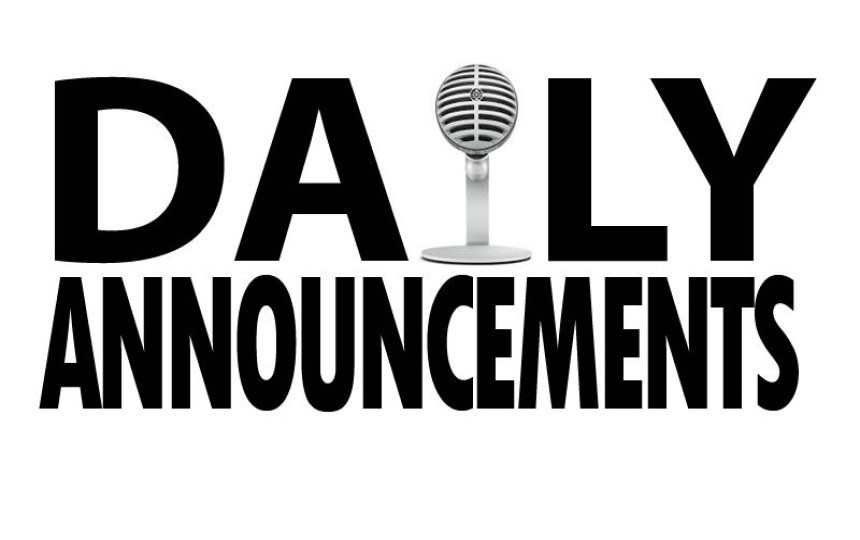 AM Announcements
Circle High School
Friday, September 06, 2019
Friday January 17, 2020
AM announcement
Wrestling heads to Halstead dismissal 11:45
General Announcements
Interested in learning the Korean language or about Korean culture? We will have our first Korean Club meeting on Friday the 17th after school in Mrs. Gilliland's room. See Zach Cashion or Mrs. Gilliland if you have questions.
Bowling Updates
The CHS Bowling Team had a competition against Augusta last night. The Varsity Girls and Junior Varsity Girls fell a little short. Top bowling honors go to Alexis Lasiter and Gabby Walker. The Varsity Boys and Junior Varsity Boys defeated Augusta in two great matches. Top bowling honors go to Kai Zoch and Rylie Austin.
College Classes Start January 21st
The class assignement will be posted around the building for you to view Friday. It is currently posted on the counseling office If you have any questions about where your class is located you may come see Mrs. Crawford or Mrs. Dorey.
Winter Play
For those involved with the winter play, "What Remains" which is coming in just two weeks, this is a reminder that there will be no play practice today and no set construction tomorrow. Enjoy your weekend.
Other Upcoming events
January 20th No School
Januarry 21st Band and Choir Portraits, Butler and WATC classes start
February 17th No School- Parent Teacher Conferences 9:00am-7:30pm
February 19th Parent Teacher conferences 5:00-7:30pm